Our Gk Quiz for Class 8 is the perfect solution! that will help students in gaining knowledge in different subjects and fields like History, Geography, Science, Literature, and more. Challenge young minds with exciting questions and enjoy our interactive quizzes. Discover new facts and expand your knowledge.
Gk Quiz For Class 8 Online Test
Test your General knowledge through the MCQs online test. The quiz covers all major current affairs. Sharpen your understanding of the surroundings and test your grip on the world. Receive feedback and track your progress.
Gk Quiz For Class 8 With Answers
1.To whom was conferred the Lokmanya Tilak National Award 2023?
Answer: The Prime Minister, Shri Narendra Modi

2. Where is the G20 Empower Summit inaugurated recently?
Answer: Gandhinagar in Gujarat

3. In which state is Kuno National Park in India?
Answer: Madhya Pradesh

4. Where will the first Center for Species Survival of South Asia be set up?
Answer: Bharat (India)

5. Where is the Think 20 summit under the G 20 presidency begin in Karnataka?
Answer: Mysore

6. Which Indian will get the first "Udyog Ratna Award"?
Answer: Ratan Tata chairman of Tata Industries Group
7. Which state of India will set up the first Fisheries Atal Incubation Centre?
Answer: Kerala
8. How many runs has India won in the ODI series by defeating West Indies recently?
200 runs

9. Who is appointed as the new Corporate Vice President of Microsoft India and South Asia?
Answer: Puneet Chandok

10. Who has been appointed as Tamil Nadu's first female Mahavat?
Answer: V. Bellie
11. When did Asia's First Nuclear Research Reactor from India start?
Answer: August 4, 1956
12. Who has been appointed as the Chief of Staff of the Eastern Naval Command?
Answer: Vice Admiral Sameer Saxena
13. Where is the Unmesh and Utkarsh Festival being organized?
Answer: Bhopal
14. What is the new logo of Twitter after replacing the iconic bird logo?
Answer: The letter "X"
15. Who is the first woman from India to drive the Vande Bharat Express train?
Answer: Surekha Yadav
16. Where is the First Nuclear Power Plant to be set up in Northern India?
Answer: In Gorakhpur, Haryana
17. Who got Indian Nobel Laureate in 2023?
Answer: Calyampudi Radhakrishna Rao, in Statistics.
18. Where is the world coffee conference 2023 to be held for the first time in Asia?
Answer: At Bengaluru in India, September 2023
19. Who is the brand ambassador of the world coffee conference 2023?
Answer: Rohan Bopanna
20. Who is the author of the book: 'Memories Never Die'?
Answer: Dr. APJ Abdul Kalam
21. In which state did Prime Minister inaugurate Asia's biggest private hospital?
Answer: At Faridabad in Haryana
22. SPARK is a Studentship program recently launched in which field?
Answer: Ayurveda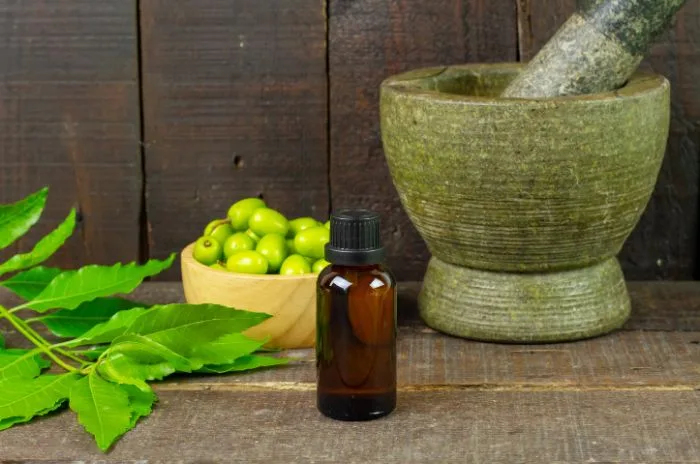 23. When was the UN's International Chess Day Observed in the world?
Answer: 20 July
23. In which UT did PM Modi inaugurate the Veer Savarkar International Airport?
Answer: Andaman & Nicobar Islands
24. When was Chandrayaan-3: India's third moon mission launched?
Answer: 14th July 2023
25. Which technology company has launched the 'Threads' app?
Answer: Meta
26. Who is the law & justice minister of India?
Answer: Arjun Ram Meghwal
27. Which state launched the 'Mo Jungle Jami Yojana'?
Answer: Odisha
28. Which country hosts SAFF (South Asian Football Federation) Championship in 2023?
Answer: India
29. Which institution approved the '6G Vision Framework'?
Answer: ITU (International Telecommunication Union)
30. Which state introduced the country's first 'Police Drone Unit'?
Answer: Tamil Nadu
---
FAQ
What is the 100 full form of GK?
How can I get full marks in GK Quiz For Class 8?
You can get full marks in Gk by studying consistently, staying updated with current events, and practicing with quizzes and mock tests.
What are the 5 hardest questions in the world?
What is the meaning of life?
Is there a God or gods?
What is consciousness and how does it arise?
What is the nature of time?
What is the origin of the universe?
Which is a powerful question?
"What is the meaning of life?"
What is the biggest question in life?
The nature and purpose of existence.
What is the oldest question in the world?
The oldest question in the world is: "What is the meaning of life?" & Who am I?
Can GK quizzes help in improving academic performance?
Yes, it helps to enhance memory, critical thinking, and analytical skills, which positively impact overall academic performance.
Read Also: Intangible Cultural Heritage Of India 2023
Conclusion
Gk Quiz For Class 8 is an invaluable tool for students to expand their horizons, nurture curiosity, and enhance their understanding of the world. Regular participation in GK quizzes sets the foundation for a lifelong love of learning. We hope the above current affairs will be useful to keep updated our surroundings. If you have any queries about GK. Please give comments in the comment box.